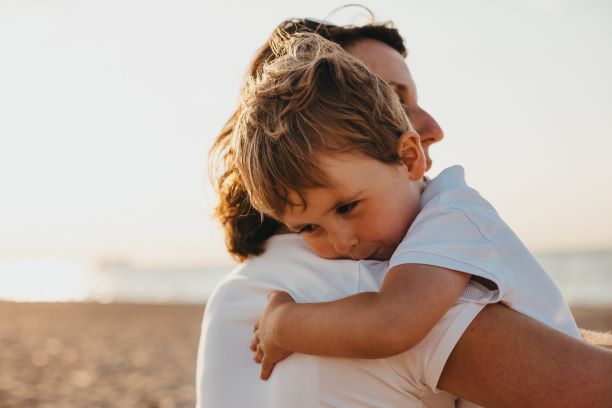 When it comes to taking care of your kids' teeth and oral health, you don't want to have to worry about the cost. Fortunately, most parents and guardians in Australia can receive help easing the financial burden thanks to government-funded schemes such as the Child Dental Benefits Schedule (CDBS).
Since 2014, the CDBS has provided up to $1,000 over a two-year period for eligible children aged 2 to 17. This covers a range of basic dental services, including check-ups and preventive care. Some general services and emergency dental care are also covered by state governments.
Who is eligible for CDBS?
Around three million children in Australia are eligible for CDBS benefits. To qualify, they must be aged between 2 and 17 on at least 1 day of the calendar year.
The person making the claim must be the parent or guardian of the child, an approved care organisation or the child receiving payments in their own name. They must also receive an eligible Medicare payment on at least one day of the calendar year.
These payments may be:
ABSTUDY
Carer Payment
Disability Support Pension
Double Orphan Pension
Family Tax Benefit Part A
Parenting Payment
Special Benefit
Youth Allowance
Children aged 16–17 may also claim benefits for themselves if they receive payments from the Veterans' Children Education Scheme (VCES) or Military Rehabilitation and Compensation Act Education and Training Scheme.
What dental services are covered?
Check-ups and basic dental treatments for children can be claimed through CDBS. This includes:
Dental x-rays
Fissure sealants
Root canal therapy
Sports mouthguards
Teeth cleaning
Tooth extractions
White fillings
More expensive or complex treatments such as orthodontic braces, oral surgery and hospitalisations are not covered by the scheme.
How to use CDBS
If you want to make a claim for free kids' dental treatments, you first need to:
ask your dental clinic whether they are part of CBDS
ask whether your child's dental costs are eligible for the benefit
check that you have enough CDBS balance to cover the costs
The CDBS benefit is capped at $1,000 per child over two consecutive years, after which time it resets. You can't carry over any unused balance after this period is over. You can check your remaining balance by signing into myGov or calling Medicare general enquiries.
If your dentist offers bulk billing, they'll process your claim with Medicare and you won't have to pay anything out of pocket at the clinic. The total will be deducted from your CDBS balance.
If your dentist doesn't bulk bill, you will have to cover the expenses and claim a refund from Medicare. You can do this online through myGov, use the Express Plus Medicare smartphone app, or get a claim form from your dentist and post it or hand it over to your local Medicare service centre.
You can't claim from CDBS and private health insurance for the same treatment.
What if I'm not covered?
If you're not eligible for the CDBS, you may still be able to claim free dental care for children from local government schemes.
Queensland Health covers general services and emergency care for children and young people from the age of 4 to the end of year 10 who are resident in Queensland and eligible for Medicare.
Find a kids' dentist in Brisbane CBD
Does your child need to see a dentist? Whether they're due for a check-up or you think something's wrong, get in touch with our friendly team at Face Value Dental. We offer bulk billing for Medicare payments to help make kids' dental care more affordable and convenient.
Call (07) 3221 0677 to talk to a Brisbane dentist today or make an appointment online.
References
Australian Government Department of Human Services. Child Dental Benefits Schedule [Online] 2018 [Accessed October 2019] Available from: https://www.humanservices.gov.au/individuals/services/medicare/child-dental-benefits-schedule
Australian Government Department of Health. The Child Dental Benefits Schedule [Online] 2018 [Accessed October 2019] Available from: http://www.health.gov.au/internet/main/publishing.nsf/content/childdental