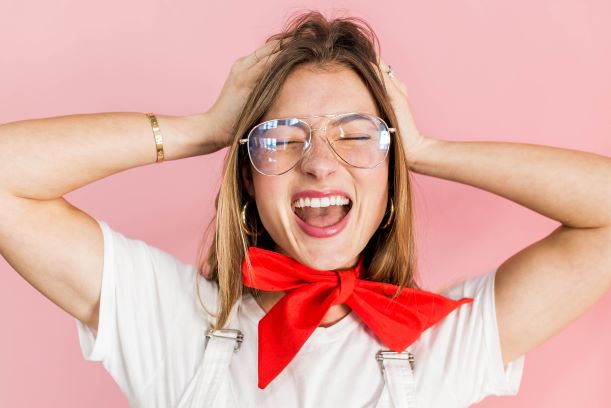 Crowns are one of most versatile dental treatments, used for everything from repairing a chipped or cracked tooth to cosmetic treatments changing a tooth's appearance.
If your dentist recommends having a crown fitted, this traditionally involves several appointments as the restoration needs to be custom-made at an external laboratory. This waiting time could be avoided if your dental clinic offers CEREC same-day crowns.
What is CEREC?
CEREC (Chairside Economical Restoration of Aesthetic Ceramics) was the first system to offer same-day crowns of the same high standard as traditional crowns.
Using computer-aided design and computer-aided manufacturing (CAD/CAM), the technology combines 3D imaging software with a milling machine located in the dental clinic. This allows dentists who are trained in the system to measure, design and produce custom crowns and other restorations on the same day, often during a single appointment.
As well as manufacturing crowns, CEREC and similar systems can also fabricate inlays and onlays, when something larger than a filling is needed, dental bridges to replace missing teeth, and cosmetic veneers.
How does it work?
For traditional dental crowns, your dentist will reduce the size of the tooth that needs to be restored and take a mould of it that's used to design your custom crown. This design will be sent to a dental laboratory and the crown delivered in a few days or weeks.
Same-day crowns avoid the wait by designing and manufacturing the crown in the dental clinic. Your dentist can take a 3D digital impression of your tooth and use CEREC software to design your custom crown.
This design is then sent to a milling machine on site, which uses diamond-tipped burs to cut the crown out of a ceramic or porcelain block. Your dentist will choose a shade that matches your natural tooth colour or your preference.
Once the crown has been manufactured, your dentist will check that it fits comfortably and make any minor adjustments required before permanently bonding it to the tooth with resin cement.
What are the benefits of CEREC?
The most obvious advantage of CEREC over traditional crowns is saving time, as it's often possible to have your tooth measured for a crown and have the crown fitted on the same day. This can depend on how many crowns you need and how complex the restoration is.
CEREC's bonding technique requires less preparation than for a traditional crown. This means that badly damaged teeth that aren't suitable for standard crowns may be eligible for CEREC crowns. Less enamel being removed also lowers the risk of complications such as tooth sensitivity.
CEREC ceramic and porcelain crowns are as strong and lifelike as crowns manufactured traditionally. They're less strong than metal crowns, but have a more natural appearance that most people prefer, with less preparation of the tooth needed.
What are the risks?
The clinical risks for CEREC crowns are the same as for traditional crowns. Your dentist will make sure you understand these so that you can make an informed decision about your treatment.
If the cement doesn't bond properly, a crown can come loose or fall off. This can also happen if the underlying tooth isn't properly cared for, so it's important to keep brushing and flossing a restored tooth as normal. You might also feel pain or sensitivity for a few days after the treatment, which can be managed by taking over-the-counter medication.
If you're not sure whether crowns are the right option for you, your dentist can discuss suitable alternatives. These could include filings or inlays/onlays to restore a tooth where more enamel remains, or porcelain veneers for cosmetic alterations.
Same day crowns in Brisbane CBD
Have you injured your tooth? Talk to our team at Face Value Dental to discuss same day crowns and other options for restoring the look and function of your smile.
Call (07) 3221 0677 or contact us today.
References
National Center for Biotechnology Information. CEREC CAD/CAM Chairside System [Online] 2015 [Accessed October 2019] Available from: https://www.ncbi.nlm.nih.gov/pmc/articles/PMC4402686/
Healthdirect. Dental crown procedure [Online] 2019 [Accessed October 2019] Available from: https://www.healthdirect.gov.au/dental-crown-procedure