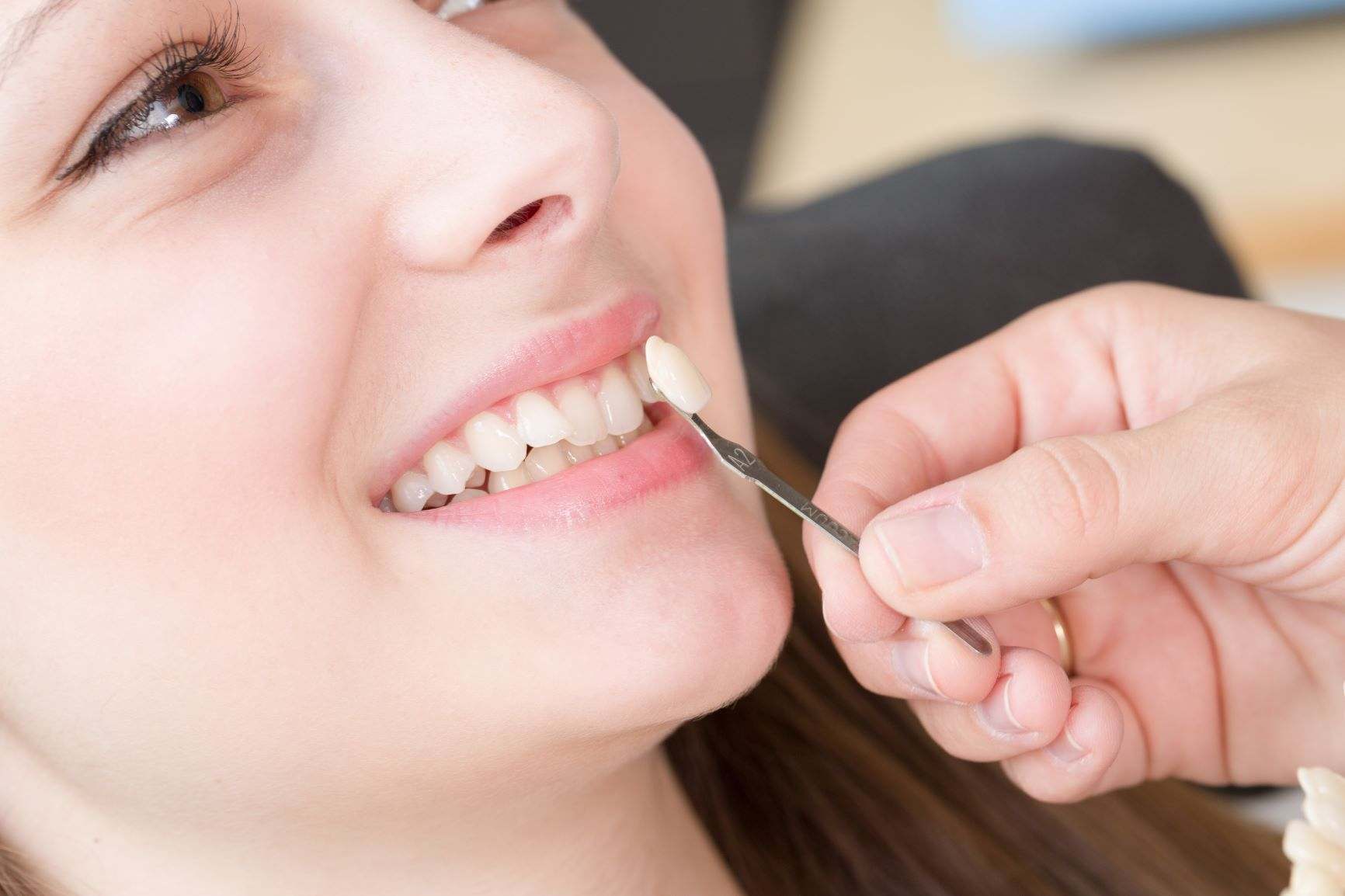 Teeth whitening is a popular cosmetic treatment in Australia, but like all treatments, it carries a risk of side effects and complications. These may sometimes involve pain or discomfort.[1]
Teeth whitening treatments provided by a dentist or using a take-home kit don't usually cause pain, but if you have sensitive teeth, you may feel discomfort when bleaching agents are applied to their surface. Your dentist can discuss options to reduce this discomfort, or they may recommend an alternative treatment.[1]
What are the side effects of teeth whitening?
Most people don't experience any negative effects from teeth whitening, but your dentist will make sure you understand what the possible risks are before you decide to have the treatment. These may include:[1]
sensitivity to hot and cold food and drink
a sensation like a mini electric shock in treated teeth
These usually stop within 48 hours of teeth bleaching and your dentist may be able to provide desensitising products such as gels or toothpastes for sensitive teeth to help. If you continue to experience discomfort after this time, or you notice other unusual side effects, you should contact your dentist straight away to make an emergency appointment.[1]
What are the possible dangers?
Teeth whitening risks are reduced significantly if you have your treatment at a dental clinic or use a take-home kit under the guidance of your dentist. Beauty salons are not qualified to whiten teeth.[1]
Dangers of improper teeth whitening can include:[2]
inflammation in the soft centre (pulp) of teeth that are cracked or have exposed dentine
irritation or burns if the bleaching agent contacts the gums, skin, eyes or mucous membranes
irritation of the throat and stomach if swallowed, possibly leading to bleeding or distension
Whitening products sold over-the-counter in Australia must not contain more than 6% hydrogen peroxide or 18% carbamide peroxide to lower these risks. Treatments that use higher concentrations may only be provided by a qualified dentist.[2]
Always talk to your dentist
Whether you're interested in teeth whitening at a dental clinic or you would prefer to do it yourself at home, it's important to have a consultation with a dentist before you use any product on your teeth.[1]
Your dentist can examine your mouth to check whether you're suitable for a whitening treatment and they will explain the possible risks involved so you know what to expect. If you do choose to have a treatment, they can adapt it to your individual needs if you have sensitive teeth or gums.[1]
What are the alternatives to teeth whitening?
If you decide teeth bleaching isn't right for you, your dentist may offer other suggestions for whitening your teeth. These could include:[3]
You can help your teeth to stay white and avoid stains by:[3]
avoiding strongly coloured food and drink, such as tea, coffee, red wine and tomato sauces
drinking through a straw to reduce contact of liquids with the front teeth
giving up smoking
keeping up with your scheduled dental visits
Book a consultation for teeth whitening in Brisbane CBD
At Face Value Dental, our experienced dentists use Philips Zoom™ teeth whitening to help reduce discomfort for patients with sensitive teeth. We can also provide take-home whitening kits tailored to patients' individual needs.
To find out more, call our Brisbane dentists today on (07) 3221 0677 or make an appointment online.
References
[1] Australian Dental Association. Teeth Whitening: Getting the best result for your smile [Online] 2016 [Accessed March 2019] Available from: https://www.ada.org.au/getattachment/Your-Dental-Health/Resources-for-Professionals/Resources-for-Teens-12-17/Teeth-whitening-the-best-result-for-your-smile/Teeth-whitening,-getting-the-best-result-for-your-smile.pdf.aspx
[2] Australian Dental Association. Policy Statement 2.2.8 – Community Oral Health Promotion: Teeth Whitening (Bleaching) By Persons Other Than Dental Practitioners [Online] 2017 [Accessed March 2019] Available from: https://www.ada.org.au/Dental-Professionals/Policies/National-Oral-Health/2-2-8-Teeth-Whitening/ADAPolicies_2-2-8_TeethWhiteningByPersonsOtherThan.aspx
[3] Healthdirect. Teeth whitening [Online] 2018 [Accessed March 2019] Available from: https://www.healthdirect.gov.au/teeth-whitening