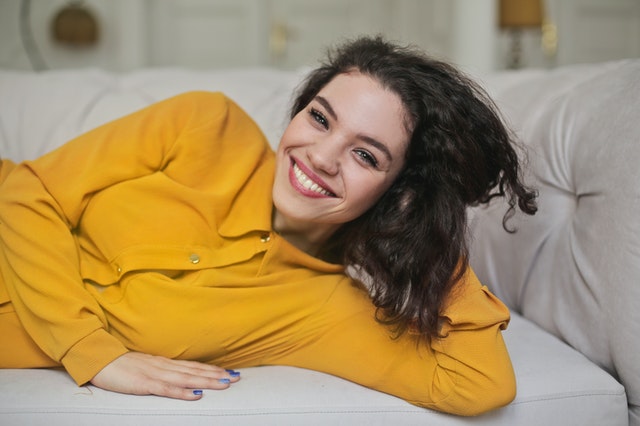 If your teeth are yellow, stained or discoloured, you might be considering a teeth whitening treatment. These cosmetic treatments use chemicals that remove certain pigments from the teeth, leaving them naturally whiter.
Of course, it's not always quite so straightforward. While many people are happy with their results from teeth whitening – making it the most popular cosmetic dentistry treatment in Australia – others may feel disappointed if they went in with unrealistic expectations or if they used a less reliable whitening option. Teeth whitening chemicals can also cause harm if they're not used with proper guidance.
These are just some of the reasons why it's recommended that teeth whitening treatments are handled or supervised by a qualified dentist.
What to expect from teeth whitening
Teeth bleaching treatments aren't a miracle cure for yellow teeth and they don't work for everyone. It's important that you have realistic expectations of what outcome is possible for your teeth and that you choose a service that can help you achieve your whitening goal.
Your teeth should look naturally white after a whitening treatment, not artificially bright. Successful teeth whitening can lighten teeth by several shades, so darker teeth won't reach the same level of whiteness as lighter teeth and may still look slightly yellow.
Teeth whitening treatments are usually suitable for removing common stains caused by food and drink, smoking or natural ageing. If your teeth have discoloured for other reasons, your dentist will let you know whether whitening is still an option or if a different treatment could be more effective.
Do I need to use a dentist for teeth whitening?
Many dentists in Australia offer teeth whitening and other cosmetic treatments in addition to general dentistry, but these treatments are sometimes offered by other businesses too, such as beauty salons. Home teeth whitening treatments and whitening toothpastes are also available from some stores.
So while you don't have to get your teeth whitened by a dentist, there are good reasons why you should. Some salons may advertise themselves as 'teeth whitening specialists,' but only registered dental practitioners have the expertise to determine whether you're a candidate for teeth whitening and to tailor a treatment to your individual needs.
Even if you prefer to whiten your teeth at home, rather than in the dental clinic, it's still recommended that you have an appointment with a dentist first so they can check that your teeth are healthy, let you know if you're a candidate for teeth whitening, and help you to set realistic expectations of what to expect.
Understanding your options
Your teeth should be healthy and free from dental problems such as tooth decay and gum disease before you begin a teeth whitening treatment, or this could affect your outcome. When you visit your dentist for a check-up and clean, they'll examine your teeth and gums for signs of problems and assess your eligibility for whitening treatments.
This visit is also a chance to remove plaque that may have built up on your teeth. Professional teeth cleaning and scaling could help to brighten your teeth even before a whitening treatment.
If teeth whitening isn't likely to be effective for you, your dentist can discuss the pros and cons of alternative treatments such as dental veneers.
If you have any fillings, crowns or other dental restorations that have become stained, you should know that these won't be affected by whitening treatments, so you may choose to have them replaced.
More reliable results
Professional teeth whitening at a dental clinic can give you the best results, as your dentist will take care to whiten each tooth individually. Using a laser teeth whitening system, teeth can sometimes be whitened in just 90 minutes.
A take-home whitening kit provided by your dentist can also give better results than using a generic product bought from a store. That's because the custom trays are designed to fit over your teeth, which helps to distribute the bleaching gel evenly. Home teeth whitening usually takes around two weeks, though this can vary for each individual.
Lowering the risks
Like all procedures, teeth whitening has some associated risks and side effects that your dentist will make sure you understand before you make your decision. These risks are minimised when your treatment is provided by a qualified professional or following their guidance.
Most teeth whitening treatments involve applying either hydrogen peroxide or carbamide peroxide to teeth. The concentration of these bleaching agents is strictly controlled in Australia, but some unregulated products have concentrations higher than is recommended for safety. Concentrations above 5% are designated a hazardous substance by WorkSafe Australia, as direct exposure to soft tissues in the body can cause burns or severe irritation.
Even relatively low concentrations can cause irritation or tissue damage if treatments aren't used correctly. Customised whitening trays provided by a dentist lower the risk of chemicals spilling out of the trays into the mouth or throat.
How can I make my teeth whitening last longer?
Whichever option you choose, teeth whitening isn't a permanent treatment, and your teeth may lose some of their whiteness over time. You can help your white smile to last longer by banishing bad staining habits and improving your oral hygiene.
Avoid common culprits like coffee, tea and red wine, or sip water straight afterwards to reduce their staining effects
Avoid or cut down on smoking and alcohol, which also contribute to staining
Brush your teeth twice a day with fluoride toothpaste and floss daily
Drink fluoridated tap water to stay hydrated and protect your teeth against plaque
Use a whitening toothpaste for maintenance once or twice a week, if this is recommended by your dentist
Keep up with your scheduled dental visits for examinations and teeth cleaning
Talk to your dentist about touch-up treatments if you don't want your white smile to fade
Find out more about teeth whitening in Brisbane CBD
If you want to talk to a dentist in Brisbane about your teeth whitening options and our latest special offers, contact our team at Face Value Dental today.
Call (07) 3221 0677 to arrange your free smile assessment at your local dental clinic or book online.
References
Australian Dental Association. Teeth Whitening: Getting the best result for your smile [Online] 2016 [Accessed August 2020] Available from: https://www.ada.org.au/getattachment/Your-Dental-Health/Resources-for-Professionals/Resources-for-Teens-12-17/Teeth-whitening-the-best-result-for-your-smile/Teeth-whitening,-getting-the-best-result-for-your-smile.pdf.aspx
Australian Dental Association. Policy Statement 2.2.8 – Community Oral Health Promotion: Teeth Whitening (Bleaching) By Persons Other Than Dental Practitioners [Online] 2017 [Accessed August 2020] Available from: https://www.ada.org.au/Dental-Professionals/Policies/National-Oral-Health/2-2-8-Teeth-Whitening/ADAPolicies_2-2-8_TeethWhiteningByPersonsOtherThan.aspx