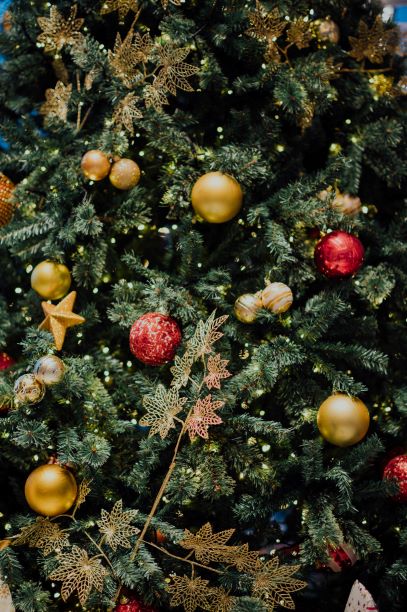 When you're enjoying the Christmas holidays, the last thing you want is to have to visit the emergency clinic. However, the festive season is the most common time of the year for dental injuries and toothaches, as people and are more likely to indulge in food, drink and activities that are bad for their teeth.
You never know when accidents might happen, so make sure you have the contact number of your local dental clinic saved for when you need urgent advice or to book an appointment. If you or your family are due for a check-up over the holidays, check your dentist's Christmas and New Year opening hours so you don't leave it too late.
What should I do in a dental emergency?
There's never a good time to have a dental emergency, but Christmas can be even less convenient if your local dental clinic is closed over some of the holidays. You should still call to see if you get through to a dentist for home care advice or to book an emergency appointment if you need it.
Knowing what to do if an accident happens could help you to reduce discomfort, lower the risk of complications and improve your chance of making a full recovery. Here's what to do if you find yourself dealing with the most common Christmas dental emergencies.
Chipped or cracked tooth
Whether you're biting a hard candy cane, falling off your new bike, had too much to drink or using your teeth as tools to open nuts and packaging (never wise), there are plenty of ways a tooth can be broken over the holidays.
You can't repair a chipped or cracked tooth yourself. You should first rinse your mouth to remove any debris and make an appointment with your dentist as soon as possible, as there may be a risk of infection or further damage. Depending on the size of the chip or crack, it may be repaired by placing a dental crown, filling or bonding agent.
Knocked out tooth
If a tooth gets knocked out altogether, you should first check if it's still intact, as there's a chance it could be reattached if you can make it to a dental clinic within an hour. Later than this and it may not be possible to reintegrate the tooth. Your dentist may recommend replacing it with a dental implant, bridge or denture instead to restore your smile.
If you can't see a dentist right away, rinse your mouth to clear away any debris, avoid using that side of your mouth when eating and place an ice pack or cold compress against your cheek if you have any swelling. You can take over-the-counter painkillers if you feel any pain.
Lost filling or crown
Sticky toffee and dried fruits can sometimes be strong enough to pull off a crown, white filling or veneer. Take the crown or veneer with you to the dental clinic and your dentist may be able to reattach it, if it's still intact. Other restorations will need to be built up again.
Toothache
Tooth pain is the most common dental symptom and can mean many things, but it should always be a cause for concern if you're not sure of the source. Regular check-ups give your dentist the chance to monitor any signs of tooth decay or gum disease, but these can develop rapidly – especially if you're eating a lot of sugar.
Cut lip, tongue or other soft tissues
Dental emergencies don't only concern your teeth. The softer areas in and around your mouth may also be bitten, cut or damaged as a result of other injuries such as a chipped tooth. If this happens, apply pressure with a clean cloth until the bleeding stops and use ice or a cold compress to help relieve swelling until you have the chance to see a dentist or doctor.
Emergency dentist in Brisbane CBD
If you need emergency dental services in Brisbane CBD, contact your nearest Face Value Dental clinic on (07) 3221 0677. For less urgent enquiries, get in touch online and our team will get back to you as soon as we can.