If you have been following the news of late, you would be aware of a dental health scare coming out of Sydney that has jolted many Australians. NSW health authorities alerted the public that two dental clinics were under investigation for allegedly exposing some 11,000 patients to HIV, hepatitis B or hepatitis C due to negligent infection control.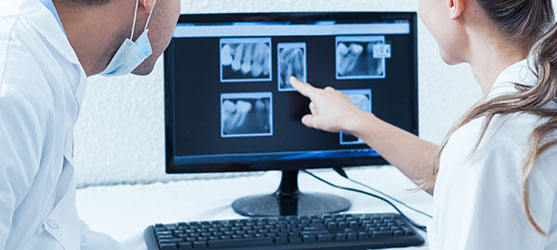 The news is alarming for a couple of reasons. Firstly, the sheer number of people who may have been exposed attests to the significance of the impropriety that could have been involved. Second, the fact that the alleged misconduct may have occurred over the past 10 years sheds light on the potential for lax infection protocols over a sustained period of time.
Whatever the court's jurisdiction on these cases, this news story raises the question of whether infection control is properly administered in Australian dental practices. While it is true that we still enjoy one of the best run and regulated healthcare systems in the world, the average dental patient is now put on the alert, asking as such: "How do I know which dental clinics practice adequate infection control, and which ones do not?"
Indeed, how do you determine whether a dental clinic has met the infection control standards that fall within the safety yardsticks as regulated by the relevant health authorities? How do we find out if a practice is committed to ongoing improvement of such policies and procedures that govern our dental practice?
These are valid questions that any person who takes his health seriously would be asking. As a family clinic that takes pride in our patient safety standards, we certainly can appreciate the concern. However, it takes more than mere empathy to address such genuine apprehension. Indeed, it may be easier to inform our patients that Face Value Dental is a QIP Accredited dental practice.
What is QIP Accreditation?
QIP (Quality Innovation Performance) accreditation is awarded to private dental practices that have met a set of National Safety and Quality Health Service (NSQHS) Standards – with demonstrable evidence-based patient benefits. This independent recognition provides assurance to our patients and staff that our practice continues to fulfil prevailing quality and performance standards – not least of which are the high standards of infection control and hygiene protocols.
The Australian Commission on Safety and Quality in Health Care adopted the National Safety and Quality Health Service Standards (NSQHS) for Dentists in 2011. By attaining to these standards, the accredited dental practice would have shown the highest calibre in the delivery of patient care within Australia.
Your Brisbane CBD dental practice Face Value Dental is proud to be associated with QIP as an accredited dental practice. As mentioned, this accreditation not only endorses the fact that we have met QIP's high quality standards of patient care, it recognises our ongoing efforts as these quality and performance standards are constantly being evaluated and improved upon.
Therefore, when you choose a QIP accredited practice like Face Value Dental, you can find assurance in the fact that all the dentists and staff are sufficiently trained in the implementation of dental systems and improvement of dental processes within their practice. You can receive treatment with a peace of mind knowing that that we have minimised all clinical and general risks through observance of stringent protocols and safety measures.
In short, there are still many dental practices out there that you can depend on for proper infection control and other patient safety considerations.
Quick Links: