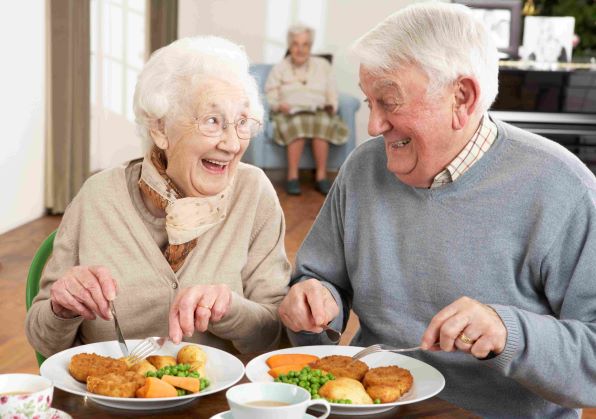 If you need to replace all of your upper or lower teeth or all the teeth in your mouth, full arch dental implants could be an option. Unlike removable dentures, implants are secured in the jaw as a long-term replacement for missing teeth.[1]
While traditional dental implants can replace a single tooth or several teeth in a row, full arch implants use a fixed bridge to replace an entire row of missing teeth.[2] Depending on the individual, this may involve placing 4 or 6 implants to support all the teeth in each arch.
Am I suitable for full arch implants?
Dental implants aren't for everyone. Your dentist will explain what the procedure involves, what the possible risks are and what dental implants cost during your initial consultation, so you can decide if it's right for you.
Your dentist will also check your medical history and assess your oral health and your jaws to see if you are a suitable candidate for implants. You need to be in good general health with healthy gums to be considered for this treatment.[2]
If you've been told in the past that you are not suitable for standard implants, you may still be a candidate for full arch implants, as these implants are positioned at 45-degree angles in the jaw. This also avoids the need for bone grafting.
What does the dental implant procedure involve?
Your dentist will explain the steps of the procedure so you know what to expect. Unlike traditional implant treatments that can take many months to complete, full arch implants can sometimes be completed in one or two visits.
First, your dentist will take x-rays to assess the condition of your jaw and plan the location of the implants.[1] If you have any teeth remaining in the arch, these will need to be extracted and your mouth needs time to heal before tooth implants can be placed.
The dental implant procedure is carried out using local anaesthesia.[1] You can ask your dentist about other sedation options they offer if you need help to feel calm.
Your dentist will then surgically place the implants in your jaw. Full arch implants usually involve placing two implants towards the front of the mouth and two towards the back, but more implants may be needed depending on your situation.
After your mouth has been cleaned and disinfected, your dentist will take impressions of your mouth that will be used to create your custom dental bridge. These artificial teeth are designed to look as natural as possible.
Once your custom bridge has been manufactured, it will be placed over the top of the implants and secured in place. You can then leave the dental clinic with your new natural-looking smile.
What should I expect after dental implant surgery?
Every surgical procedure carries risks, and your dentist will make sure you understand the possible complications and side-effects before you agree to the treatment.
For dental implants, this may include infections or injuries of the mouth during treatment and possible sinus problems for implants placed in the upper jaw.[1] Risks will be lower if you use a qualified and experienced dentist.
Recovery from dental implants may take several weeks. You may experience pain, swelling or bleeding around the implant sites, which can be managed using medication or by applying pressure to stop the bleeding. You may also be advised to eat soft foods only after the treatment to help your mouth heal.[1]
What other options are there?
If you don't think full arch dental implants are the choice for you, you could also replace all of your teeth with dentures.[1]
Full dentures can replace a whole arch of teeth, while partial dentures can replace several missing teeth. However, dentures do not offer support for the jaw and face in the same way as implants, and they may require making changes to your diet.[3]
Schedule a consultation for dental implants in Brisbane
To find out more about full arch dental implants and other options for replacing missing teeth, book a free initial consultation with our dentists in Brisbane CBD.
Book online or call the Face Value Dental team on (07) 3221 0677.
References
[1] Healthdirect. Dental implant [Online] 2017 [Accessed December 2018] Available from: https://www.healthdirect.gov.au/dental-implant
[2] Canadian Dental Association. Dental Implants - Replacing Missing Teeth [Online] 2006 [Accessed December 2018] Available from: http://www.cda-adc.ca/en/oral_health/procedures/dental_implants/
[3] Healthdirect. Denture fitting [Online] 2017 [Accessed December 2018] Available from: https://www.healthdirect.gov.au/denture-fitting